If you're Bill Belichick, Sunday's decisive win over the Bills was perfect. Your team went into Orchard Park as a slight 1-point favorite or in some places, as a pick-em game and put on an offensive show that Buffalo fans won't forget for a long time. But at the same time, Belichick's team made enough mistakes that should give the HC plenty of material to whip his team with this week in practice.
Sunday's Patriots-Bills matchup was hyped as a defining moment for Buffalo, a chance to make a statement in the AFC East and put to rest the inferiority complex Bills fans have endured for more than a decade.
But neither a new defense nor a new head coach could change what has been a predictable outcome since Tom Brady started under center for New England.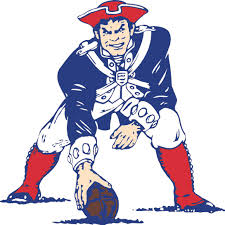 Buffalo fans had waited all week to welcome Brady into their house. Chants of "we want Brady" during last weeks win over Indy started in the second half and didn't let up until late in the first quarter on Sunday when Brady put his team in front for good. Brady threw of 468 yards and 3 TD's but Belichick thought his QB could play better.
" No, I think there's a lot of things we can do better," reflected the HC when asked about Brady's performance. "Everybody can do better. I didn't think it was all that spectacular by anyone, but it was good enough, but we've got a lot of room to improve."
Like I said before, Belichick seems to have plenty to keep his team focused on before Jacksonville comes to town on Sunday.
KEVIN HARRIMAN
BSD PUBLISHER

Bill Belichick Opening Statement: It's always good to come up here and win. There was a lot of energy in the stadium, in pre-game and so forth. I thought that after the first drive our team showed a lot of mental toughness and resiliency to come back in a pretty hostile atmosphere; to take the lead and play from ahead most of the game. There are certainly a lot of things we could do better. We left a lot of plays on the field. We just have to keep trying to coach better and play better; play with more consistency. We had a good week of preparation and we were ready to go. We did a lot of things well, but there are certainly a lot of things we need to do better. We'll concentrate on that, but it's always good to win a road division game and come up here in Buffalo. That's always a good thing.
Q: Even winning, do you ever go back and second guess things you did?
A: Every game you do what you think is best. And sure, after every game we'll go back and look at things. We always do that and see things that we can do better as a team, as a coaching staff and in our preparation. We do that every week.
Q: Do you feel like you kept the Buffalo Bills in the game by passing as much as you did?
A: I think we did what we thought was best to win the game. That's what we always do.
Q: You talked before the game about how hard it is to anticipate exactly what a team will do. You said it takes about 15 plays, but their first drive was a 10 play drive. Was their first drive a good illustration of what they were trying to do?
A: We obviously didn't play very well defensively on the first drive. They made a couple plays they were playing the scramble. That was big one to get them started. They hit the boot pass for a touchdown, so it was a variety of things that came up in that drive. It wasn't just one play repeating over and over again. You've got to be ready to play from the opening kickoff in this league. Defensively, they didn't really blitz the whole first half. They ran a couple of zone pressures where one guy blitzed and the other guy dropped. They didn't really play pressure at all in the second half, and then we saw a little more pressure defense. We kind of anticipated that at half time. We didn't think they would keep doing the same thing for as long as they did, but they pretty much did the whole first half.
Q: This has been one of the most anticipated games here in a long time, but your team has played in plenty. Do you think experience benefitted your team at all?
A: I don't know. There are a lot of players that are on the team this year that weren't on the team last year or any other year. This year is its own year. This team is its own team. We'll see what we do. I don't know.
Q: How important were the quick passes and no huddle offense today?
A: Obviously that was a big part of the game plan. We pretty much did that the whole game. We thought that would give us a little bit of an advantage. I mean, we moved the ball and must have had 500 yards out there. We still left a lot on the field. We just have to focus on the things we can do better.
Q: Brady dropped back to pass 61 times and was only sacked twice. What does that say about the offensive line?
A: I thought the line did a pretty good job. If I remember correctly, I don't think either sack had anything to do with the offensive line–just poor execution.
Q: How about Dion Lewis today?
A: We'll go back and look at everybody. We competed hard. We got plays from a lot of different players in all three phases of the game. It was a team win. Everyone contributed. We played hard as a team. We prepared hard, and we got something to show for it. We came up here and scored point. We're 1-0 in the division.
Q: What did you see on the [Danny] Amendola catch on the last drive?
A: It was a good catch. There were a couple plays where they had good coverage, but it was a good throw and a good catch. Great concentration. It was a big play. The punt return was big too. The sack that we almost got the safety on, the punt return and the personal foul put us in great field position there in the second quarter. We got plays from everybody, all the units. We need to keep playing complementary football like that.
Q: Rex said that he was outcoached by you. Do you buy into that sort of thing?
A: No, it's our players. Our players went out there and played. They made the plays to win the game and I'd say they probably overcame some not so great coaching on my part. I'll give the credit to our players. They did a good job. They deserve the credit. They're the ones that made the plays.
Q: Is there anything in particular that makes you think it was not so great coaching?
A: No.
Q: You finished with eight sacks. How impactful and disruptive was the defensive run?
A: We had our moments. We let them run around a lot too. [Tyrod] Taylor ran around and he scrambled and threw for big yardage. I didn't think it was all that great. We made some plays and we gave up some plays. It wasn't very consistent. We've got to coach better, be more disciplined and play
better. We'll see it again this upcoming week.