BB: I'd say after going through the game this morning, I feel pretty much the same as I did last night. I have a lot of respect for the way our team competed. I'm proud of it. [We] had guys battling right to the very last play with a chance to tie or win, however you want to look at it. I think each of us that competed in the game, players, coaches, all feel the same way – probably a couple plays, couple calls, couple whatever, that we'd all like to have back. In a close game like that, I think you always feel that way. This is no different. Denver is a good football team. We had some opportunities, but in the end just came up a little bit short and that's obviously a disappointing feeling at this time of the year. [We'll] turn the page here and move on, and start the process all over again. That's where we're at.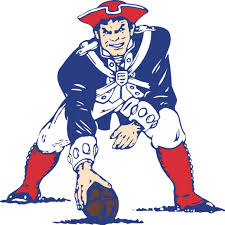 Q: With all the talent you have, why is it so hard to win a playoff game in Denver?
BB: It was a very competitive game yesterday, and like I said, it came down to a couple plays and they made one or two more than we did. That's the way I saw it.
Q: Why have road playoff games given you a problem?
BB: Well, I gave my thoughts on yesterday's game. That's the game we're talking about.
Q: How would you describe this year as a whole?
BB: I mean we did a lot of good things, won a lot of games and came up short in the end, so it's bittersweet.
Q: Have you already started to think about things for next year? Is there anything in particular that you're going to be looking at?
BB: We'll do the same thing we do every year. We'll look at everything that we did, try to analyze that. We'll look at whatever the opportunities are going forward and whatever areas those fall in, make the decisions that we feel are best for the team to improve – same thing we do every year. There's no change.
Q: How did the process of challenging the Broncos' forward pass go down? Who tipped you off?
BB: Well, I think when we saw the play live, it looked questionable in terms of the forward pass. It's a tough play for the officials to see because the guys on the line of scrimmage can't see it and the referee and the umpire are behind where the quarterback is throwing the ball, so you don't really see that straight-line throw. It's not like the quarterback is under center and he throws the ball out and you have a line-of-scrimmage official there. So I know it's a tough play to officiate based on the location of where the ball was released and so forth. And so it was close, and we looked at it upstairs. I felt like, again, by rule the ball has to be going forward, not parallel but forward, and I just didn't think it was.
Q: What were your thoughts on Jonathan Freeny's awareness to pick up the ball?
BB: Good, that's what we teach them day one. So he did what he's been taught to do, and it was a good reaction on his part.
Q: What made you elect to receive at the start of the game?
BB: It was a combination of factors, and we felt that was the best way to go.
Q: Was one of the factors potential weather in the second half?
BB: It didn't look like it was going to be much of a factor in the game. I mean as you know, I'm not going to really put any stock into what the reports are. At that point I'll go with what I see, and I didn't really see much there.
Q: We saw self looking back at a season or a particular game?
BB: All the time.
Q: Is that frustrating? Do you learn? What are some of the things you look back on?
BB: We look at everything. We look at everything. We look at various points in the year and look back on training camp, the draft, OTAs, each and every game, end of the season. We do all that. And we critique ourselves. We critique all the things. We do it all. We try to find areas we can improve in, and we try to address those.
Q: Do you regret anything about your approach to the Miami game and not winning that game and not getting home field advantage all the way through?
BB: Again, we evaluate everything. So those evaluations, we look at them, we take them and we try to move on from them.
Q: Stephen Gostkowski is taking the loss really hard. Can you share anything you said to him?
BB: Any conversations I have with the players – our players and other players – will be between myself and that player. I hope you respect that privacy, and I try to keep that. That's the way it's always been, and that's the way it will always be.
Q: Any thoughts about Gostkowski?
BB: Steve's a great kicker. He had a great year for us, and as I said at the beginning, I think every player and coach who participated in the game wishes there were a couple of things they would've done differently. I feel that way. Everybody I've talked to feels that way. I can't imagine anybody who participated in the game doesn't feel that way.
Q: He says he feels like it was his fault.
BB: I think we all feel that way – I feel like it's my fault. I'm sure all the other players who played feel like it's their fault.
Q: With 6:03 left in the fourth quarter, you decided to go for it instead of kick the field goal from the 16-yard line. What is the thought process when you're making that decision?
BB: Time and number of possessions that you have left and what you need to do and the number of opportunities that we had to do that. It wasn't very many.