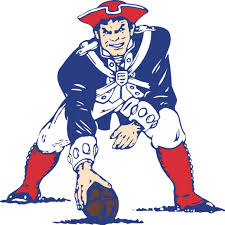 Q: What did you see on film this morning from Stephon Gilmore's interception?
BB: I thought he had good leverage on the play. He did a good job when he kind of caught up to [DeVante] Parker on the route looking back for the ball and going up and making a play on it. I thought he did a nice job of playing his responsibilities with good technique, good leverage and then just turned at the right time when he should have as he moved close to the receiver, to Parker.
Q: Was DeVante Parker his responsibility for the most part? Is that the way it unfolded and how would you say he performed over the course of the game?
BB: Yeah, I thought Stephon had a solid game. I thought our entire secondary covered competitively against a very good group of receivers. It varied from play to play on who had who. I don't know. I haven't statted up who covered who the most, but it varied from [play to play]. Situations were different.
Q: Given what has unfolded in the past day down at the University of Tennessee, would you vouch for Greg Schiano's character?
BB: 100 percent. Yes, 100 percent.
Q: What would you say about Coach Schiano?
BB: I think I said it pretty thoroughly yesterday. I have great respect and think he's a great football coach. I'm not really involved in any other situation, but speaking about him as a coach and a person, [I have] the utmost respect and zero reservations; zero.
Q: How do you feel Eric Lee performed in his Patriots debut?
BB: Yeah, well, first of all, I think Eric worked hard this week to try and catch up in a lot of areas. Defensively, there were a number of things – first down, second down, third down – it's not all the same. I think he really worked hard to get caught up in those areas. As you said, he made a play at the end of the game. He really had a lot to do with the sack that Trey Flowers got down in the red area where Flowers was actually unblocked, but Lee powered [Sam] Young on the other side and kind of collapsed the pocket. He was in on a couple of running plays. We'll see how it goes, but I think given the circumstances that he played in, did a really good job for us. We'll see if he can build on that this week and see where that takes us. I'm not sure, but it was good to have him and I thought he gave us some contributions that we needed.
Q: What are some challenges for defensive backs when applying pressure to the quarterback? It looked like Jonathan Jones could have easily overrun the quarterback on the sack that he made, but he was able to maintain discipline and take him down.
BB: Yeah, I thought Jon made a real good play on that, just the way you described it Phil [Perry]. He did an excellent job of breaking down and making the play. A lot of times when players come free like that, whether it's a corner or secondary players, or sometimes linebackers, they just want to go in there and go for the big hit and then the quarterback sees him at the last second and they go right by and miss him. The most important thing is to get the quarterback, get him down and Jon did a good job of that. I thought Kyle [Van Noy] did a good job of that on the play that [Matt] Moore made a real good play on. He got the ball off to Jarvis Landry, but a similar type of play where he was coming free and Kyle broke down and made the tackle but just as Moore got rid of the ball. Yeah, it's a discipline play. I mean, it's not a hard play but you have to be disciplined. I would say sometimes, maybe, work a little bit differently than your instinct, which is just to go in there 100 miles per hour and make a hit. That doesn't always work because, like I said, if the quarterback sees you at the last second you miss him. It's similar to – for Jon Jones – similar to covering a punt where you're down there going full speed at the returner, and if you time it up right you can make the hit just as he catches the ball. But there's a little bit of a timing element there. If the returner has good quickness and can see it and just take a side step, then you miss him and then he's off into the return. But yeah, I wouldn't say it's the hardest play, but it certainly takes some discipline and concentration, and you've got to do it right or most quarterbacks can make you look bad.