Backes back to natural position; Rask set for back-up role
By Jarrett Howland
BSD Correspondent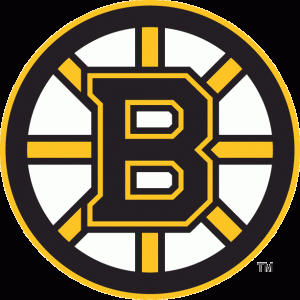 The only thing consistent about the Boston Bruins this season has been their inconsistency and injuries. The Boston Bruins faceoff Thursday night against Big Joe Thornton and the San Jose Sharks. With the Boston Bruins currently lined up at the doctor's office waiting to get clearance to play, any news is good news.
With David Krejci out for at least Thursday and Saturday this week, and probably even longer, David Backes will move back into the center position to fill the void. The move should not be a big deal for Backes who played center for the majority of his career with the St. Louis Blues. Backes' game is straight line, pressing via forecheck and sustaining it, possessing the puck and wearing down the opposition physically in the offensive zone. It'smore abrasiveness than finesse. Now, out of necessity, Backes finds himself in the middle between David Pastrnak and DeBrusk.
"You play center for so long, I don't think it ever really escapes you," Backes told reporters about the move after Wednesday's practice. "It's just getting back into the flow of things and trying to stay off the wall and stay out of other people's' positions and support pucks, talk it out and be the other guys' eyes so the plays get made. We've got a couple holes with injuries and we're going to try to plug one with myself moving up a little bit and playing a different position.
One of the biggest answers B's fans were waiting to hear was whether goaltender Tuukka Rask would clear his final test of the concussion protocol. The team received some good news as Rask been medically cleared to play, however head coach Bruce Cassidy has decided that Rask will be backup and Anton Khudobin will get the start. Cassidy feels giving Rask another day of practice will be beneficial and he should get the start Saturday.
Cassidy also commented on Kevan Miller's status saying he "looks good and should play" however would not confirm it and he'll be a game time decision.
It also looks like Matt Beleskey will be a scratch tonight and Cassidy will insert newly called up Danton Heinen from Providence. W ith 11 points in 7 games between Boston and Providence, it's not surprising he's the call-up.
It will be interesting to see how the Bruins perform in this game, as they've had four days to stew over that horrendous game last Saturday. It's obviously too early in the season to dwell on a single game, but it'd be nice to see the B's put that game in the rearview mirror and come out strong against San Jose.
Here are the Bruins projected line combos and D-pairings against the Sharks based on the morning skate at Warrior Ice Arena:
Marchand-Bergeron-Bjork DeBrusk-Backes-Pastrnak Vatrano-Nash-Agostino
Schaller-Kuraly-Heinen Chara-McAvoy Krug-Carlo Miller-Postma Khudobin
Rask