American Idol
is an impressive franchise that cranks out superstars much like a fairy godmother -  just think of household names like Kelly Clarkson, Carrie Underwood, and Adam Lambert (just to name a few who had their big break on the show). But last year's winner (preceding the currently reigning winner Laine Hardy) Maddie Poppe might just be the next one to go worldwide.
Read more
Elegant, yet rustic. Ethereal, but primal. Florence Welch is the epitome of complex categorization, with her sweet and demure initial appearance consistently thrashing against a goddess-like strength and raw energy that permeates every sonic molecule of the concert venue.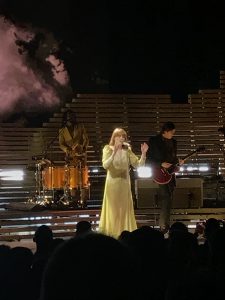 A slow whistling and steady, staccato drum beat builds slowly as the band entered the stage. The beginnings...
Read more