BY MIKE SHALIN
BSD CORRESPONDENT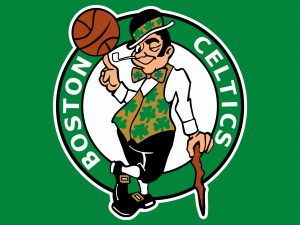 Remember last season, when the Utah Jazz came to town and the fans at TD Garden, with their eye on the future, did their best to welcome Gordon Hayward and let him know Boston would be the only landing spot that would make sense for him?
It was quite an event, quite an outpouring from a fan base that knew exactly what it wanted.
Not everyone loved it. Jae Crowder, the man who stood to lose his job if Hayward signed with the Celtics, criticizing the fans.
"I heard the cheering before the game. I didn't like that at all," he said. "I think that was a sign of disrespect to me from the fans. That sparked a little fire in me.
"I just felt disrespected."
You know what happened, right? Hayward signed with the Celtics, Crowder was traded to Cleveland in the Kyrie Irving deal and Hayward was lost for the season in the first quarter of his first game – with people closely examining what looked to be unfounded evidence of Crowder being involved in the injury.
Fast forward to Tuesday night, when another rival NBA star was in town – another guy the local fans can wish was theirs.
Unlike Hayward last year, Anthony Davis will NOT be a free agent after the season. He has a contract with the New Orleans Pelicans through 2021. But that doesn't keep Celtics fans from dreaming, of thinking of what kind of deal it would take to bring one of – if not THE – best player in the NBA to Boston. Many like to think it's automatic the Pelicans will move him at some point.
Good luck with that.
One buddy of mine worked out a trade, fed it into the ESPN trade machine and it worked in terms of the salary cap – a deal that would send Al Horford, Jaylen Brown, Marcus Smart and a draft pick to New Orleans and Rajon Rondo and Omer Asik coming back with Davis.
The trade machine might have liked it, the numbers all worked, but in the real world, it made no sense on so many levels — not the least of which would be Brad Stevens heading for the Tobin Bridge if he again had to deal with Rondo.
But it's fun to think about, right?
It's fun to close your eyes and dream of a new Big Three, with Irving, Davis and Hayward, with Jayson Tatum not far behind.
Davis notched his fourth straight 30-point game — his second in a row with 40 — with 45 points and 16 rebounds in his team's narrow overtime win Tuesday. He and DeMarcus Cousins (19 points, 15 rebounds Tuesday) have played well together, combining for over 52 points and 23 rebounds per game a game coming into the game.
The Pelicans are hammered by injuries to their bench and are a respectable 23-20 on the year, 12-11 (also respectable) on the road.
Davis has scored at least 30 in seven of the last nine games.
He has 93 points and 33 rebounds in his last two games, both overtime wins on the road (the Pelicans won at Madison Square Garden with a late rally Sunday).
He has 129 points and 42 rebounds in the last three.
Get the picture?
LeBron James is still, in these eyes, the best player in the NBA. But it's tough to come up with anyone else who is second – and Davis is still just 24 and it's not a stretch to nominate him as No. 1.
Playing in New Orleans, fighting for a playoff spot, has, for the time being at least, sentenced him to obscurity and one can only imagine what he would become in a Celtics uniform.
It's something Boston fans can dream about.