I should start off by admitting I typically don't love country music. And in my defense, I'd argue this EP is situated a bit more on the pop end of the country spectrum. But yes – it's undeniably got country roots and sound (melodically and harmonically). And surprisingly – I'm not mad about it.
Anna Vaus first found her way into my headphones when I stumbled upon her reimagined 80s cover of Taylor Swift's "Champagne Problems". Not only did she take an already incredible song and make it her own, but I was immediately drawn in by her undeniable tonal similarity to Taylor Swift.
Then I started to get into her original music, and followed her on Instagram. Since then, I've been loving what I've been hearing. In the introduction to this EP, she makes it clear that these songs are for whoever's listening to them. I love songs that are less based on a specific instance, and more about a universally relatable situation or moment.
Let's get to it then, shall we?
1. Girl in a Bar
This first song is probably the most similar to Taylor Swift. It's got that wistful, emotional nostalgia, paired with banjos and lots of country flavor. "Summer's just a season / Friday night's just another reason / to run into you". Her lyricism and rhythms also feature a similar cadence to the superstar songstress herself. But Vaus brings her own flair to the tried-and-true style by keeping the chord progression relaxed against her slick rhyme schemes and romantic ideals. There's a slightly bleak undercurrent in this song though: "Would've been nice if it would've worked out / damn love's hard". But the dark motif of the one that got away is quickly broken up by the bright accent notes floating in the background, punctuating smooth vocals. Definitely a good tune for a backyard barbecue, or really any activity that takes place in the summer air underneath a starry sky.
2. Born on a Windy Day
The opening riff immediately made me think of Avril Lavigne's "I Don't Give". Seriously, listen to both – the similarities are unmistakable. But I love what Vaus did with it. Where Lavigne goes a bit angsty, Vaus weaves a delightful tapestry of free-wheeling spirit and spunk. There are also tones of the band Lady A in it as well (the second verse especially brought me back to "Need You Now"). Once again, the banjo is central, but her music reads a lot more like vintage Taylor Swift than pure country (even if it kind of is, and I love it). "A bird's gonna fly if it's got wings / and a cowboy's gonna ride off when the sunset sinks / it's one of those things that I can't change / I was born on a windy day" is such a tongue-in-cheek way of rationalizing flighty, noncommittal behavior. Sure, it's not emotionally ideal – but the song is far too honest and humble to make that a sticking point. It's easily my favorite on the EP, and I think it might be yours too.
3. Wild Honey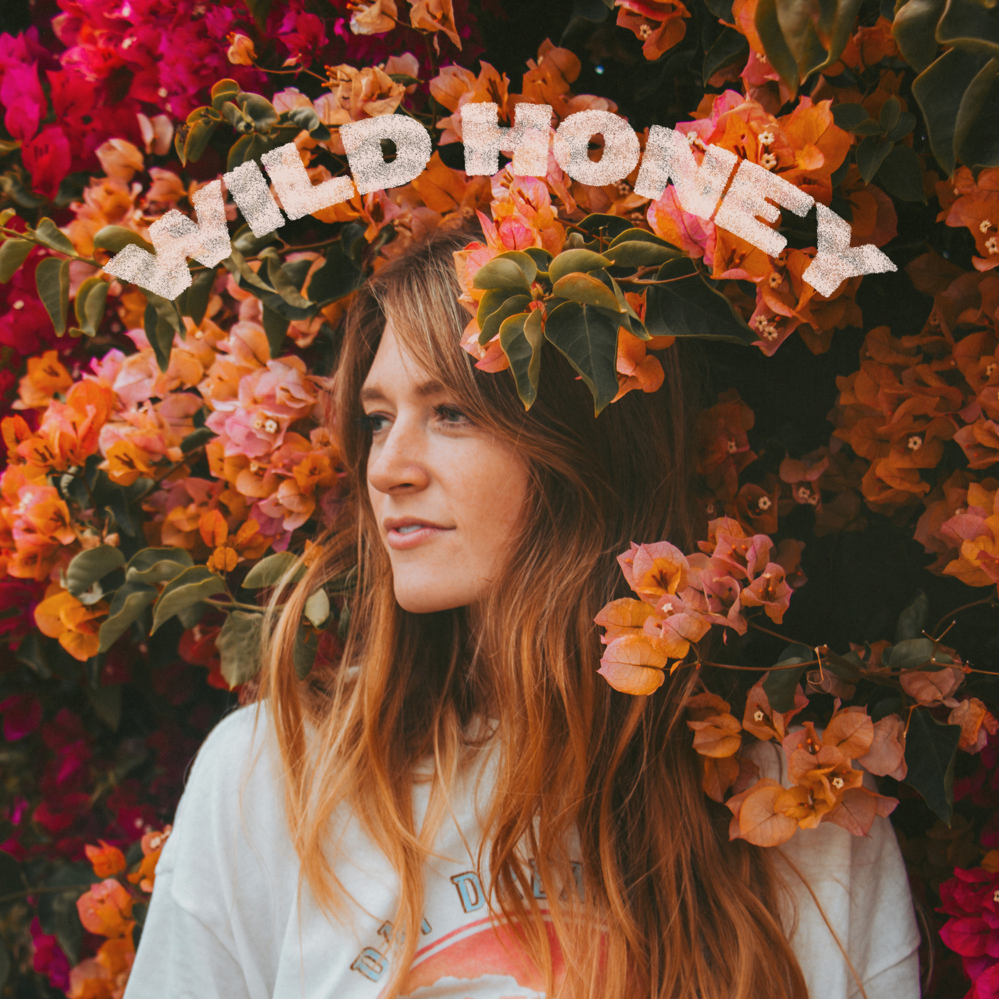 The title track of this EP is sickeningly sweet (as expected). It's romantic and nostalgic, with a good dose of remembering the good old days before they're gone. "Feel the fire / the burn of desire / it's passing us by" is a great sensory detail reminding listeners to do whatever sets their soul on fire. This love for life is so important, and I love the way "honey" doubles as both a pet name of affection, and the syrupy liquid. Sure, the latter wasn't explicitly listed in the lyrics, but there's a certain viscous quality to the tone of Vaus' vocals. Sparkling piano notes bring a feeling of infinite youth, matching the repeated lyrics of "don't you want to feel forever young?" The sweet concept video portrays an older couple remembering their youth and how good their life was (and still is). It's a beautiful, simplistic idea that sounds like a summer night with loved ones. Take a good spoonful and inhale deeply.
4. Elephant
Love the metaphor of comparing a complicated relationship to a literal elephant ("how did you get so heavy on my heart?"). It's equal parts clever and insightful, with a tactile example that plays on the beloved euphemism. In some ways, it's also a helpful emotional tool. In my life, sometimes I've learned that ascribing a tangible object to the source of stress helps me cope with it faster. So I can only imagine that's what Vaus has tried to paint with this beautiful song. Ironically, the instrumentation is sheer decadence. The opulent string section blends with the glittery banjo to build a lovely duality between warring personalities. I also adore the breathy vocal harmonies floating in and around the mix. "Can't get over it under it around it / me, you, and the elephant" ends the song, and it's such a provocative idea. Spoiler alert: there was no literal elephant – only the one that exists in your mind.
5. 10,000 Horses
Ending the EP is another pop-infused gem with bright chords layered up against staccato percussion and delectable chord progressions. "There ain't a thing that could stop me / lightning and thunder couldn't stand in my way / even if it takes 10,000 horses" are the central lyrics, and I love the imagery of being there for the ones you love. Staccato beats and and subtle electric guitar rhythms bouncing off the lyrics create a truly immersive experience. This song is a pretty epic closer – and definitely something made to blare out your car windows. The bridge section is so much fun because it emphasizes the quick descents down the major scale with a sharp stop, straight back into the chorus stronger than ever. And it really is every bit as satisfying as it sounds. Such a smart, clever move to end the song on a suspended note. Well done.
Anna Vaus is an artist quickly growing in popularity – and for good reason. While her resourceful "Girl in a Backyard" tour took off (even landing her in none other than Dr. Doofenschmirtz's backyard), I truly hope this EP gets the love and attention it deserves. An incredible amount of work goes into producing any kind of music, and it's immediately obvious that Vaus spared no expense in making these songs as magical and real as they could possibly be.
Stream the "Wild Honey" EP and other music by Anna Vaus on Spotify HERE and YouTube HERE.
Angelina Singer
@angelinasingerauthor
angelina320@icloud.com