The band had considered postponing their release of this new body of work in light of recent events, but have instead decided to continue as planned because they feel this music is exactly what the world needs right now – and I couldn't agree more.
After being a band for over seventeen years, you'd think All Time Low might start to lose steam a bit, start families, and settle down. But not these guys – even amidst numerous side projects and a global health crisis to boot, Zach, Ryan, Jack, and Alex have brought forth what could easily be dubbed their best album yet. In a livestream yesterday celebrating the new release, Alex had explained to fans that they (the band) had recently been living under the same roof, not so unlike the way they used to as young kids starting a band, so a lot of their pop-punk essence had come back onto the scene. Except this time, they had years of experience, tips, and tricks to infuse into it to make it even better this time around. Produced by legend Zakk Cervini (who had also worked on the latest Waterparks album), this collection of songs is one for the books.
"This [the album] was basically us figuring out how to be All Time Low again" Alex had said previously on the subject of this new release. Sonically, this album definitely harkens back to their earlier releases like "Nothing Personal" and "So Wrong It's Right", but it also carries with it a new sense of maturity amidst its expert word-smithing, instrumental ear-worms, and slick collaborations. Let's dive into the album that has served as a sort of homecoming for both the band and their fans alike.
1. Some Kind of Disaster
The lead single of this new sunshine-y era, it came after a very long hiatus and was met with much enthusiasm from fans. The concept video depicts Alex in a sort of group therapy session, and sonically features cool elements like tempo changes, multiple rhythms and tone adjustments, as well as plenty of insightful lyrics. My personal favorites in this song are "I crashed down from a high that felt so real / I never knew how much it would hurt to feel / You gotta hurt sometimes to learn to heal / You gotta get back up and learn to deal, yeah". A very worthy opening to an incredibly nuanced and slick album, this song reminds the listener that everyone has been through stuff, but with the right support and self-awareness, you can get through just about anything.
2. Sleeping In
Probably the best example of power pop punk goodness that would easily fit back in the 2000s, this song is something you can add to your gym playlist. The chorus explodes with energy and excitement – and it's definitely an earworm that's been stuck in my head for a while now. Since the band released a handful of these new songs one at a time prior to the full album debut, it was easy to get attached pretty fast. With wailing electric guitars distorted to the max and a drum beat that makes me tired just thinking about it, this song is an energetic party song that you can jam to with friends or alone. The band also paired up with the #AdoptDontShop initiative encouraging listeners to rescue their pets from shelters, which is a super cool thing. That plus the driving half-time feel at the outro is just really dope.
3. Getaway Green
This song was actually first debuted at Slam Dunk last year, and as videos from fan's cellphones took over the internet, complete pandemonium began (not even including the alleged hostage situation of Rian and the panda bear from the band's 2018 music video release of "Birthday"). This song is rife with guitar licks and fun lyrics: "Sippin' cherry cola staring at the poster on the wall / what's the point of going out when you could just give me a call" which is quite relevant in this new world of social distancing we've found ourselves in as of late. I love the way the pre-chorus builds into the chorus, and the guitar riffs remain constant throughout. It's just a classic pop punk tune, totally at home in the rest of the All Time Low catalogue – another example of how this album is bridging the gap between old and new All Time Low. And it's all fantastic.
4. Melancholy Kaleidoscope
This was easily my favorite of the singles they released ahead of time. I loved the lyrical quality and the poetic way that "Melancholy Kaleidoscope" rolls off the tongue. It's not an easy phrase and would probably seem to be a bit of a mouthful to any other pop band, but All Time Low makes it work. There's the sonic intrigue of a rhythmic sort of whining in the background, and throughout the song, drum hits on the syllables of the chorus inject it with some much-needed energy. "Can't be one-hundred if you're only giving ninety-five" is a great line that will undoubtedly be gracing mugs and self-help posters in the very near future. Such a bop.
5. Trouble Is
Easily the most relatable of this album, "Trouble Is" is just fraught with painfully accurate moments. "All that I know is that I just can't say no to you / All that I wanted was just to get over you / trouble is I can't find a way" are just incredibly insightful lyrics that ring true for so many lovesick people like myself. It begs the age-old question of when it's okay to try again, or time to let go? Is there even an objective answer? Not sure. But I'd suggest listening to the beautiful layered guitar rhythms, melodies, and layered beats in this song until you know for sure. Then report back to me because I'm still trying to figure that out too.
6. Wake Up Sunshine
Touted as the most Green Day-esque track on the album, this song features minor-voiced verses that are so much different than I'd expect. Pair that with sunny choruses that are exactly as bright as you'd think based on the title, and this song is just full of surprises. As the titular track of this new era for the band, this song holds a lot of importance on its shoulders, but rocks and rolls in stride. The band had mentioned that this song was written about a year and a half ago as a standalone (around the same time "Birthday" and "Everything is Fine" were produced) but they didn't know what to do with it. So they held onto it until they realized how well it fit with the new group of songs they were working on putting out. "Wake up sunshine / somebody loves you for yourself" is an anthem you can blast from your car stereo and rock out to at the beach. Listeners on YouTube remarked some similarities to My Chemical Romance's Danger Days album, which is true both sonically and conceptually.
7. Monsters
A great collaboration with rapper blackbear, All Time Low explore the darker shadows of sunshine in this tune. Probably my favorite vocal melody of the entire album, this song is darker but also so real. The rap verse even brings an interesting dynamic to the overall song which I can appreciate for diversity even if rap is far from my favorite genre. I love the lyrics "why do all the monsters come out at night? / why do we sleep where we want to hide?" which is super relatable as well. All the things people struggle with seem to manifest stronger at night, when everything is quiet, be it relationship problems or something else in that realm. Conceptually reminds me a bit of As It Is' song "Can't Save Myself", which also has a very cool introspective vibe. This song ends with a dynamic guitar solo mimicking the vocal melody that I love so much, and the animated lyric video is so much fun, similarly to the animated videos during ATL's Don't Panic era.
8. Pretty Venom
A very relaxed interlude for the album, I wasn't even sure if there would be vocals or not until they kicked in. The instrumentals are so pretty and haunting, you almost don't need them. Nursery-rhyme chimes mimic the vocal melody, and the placement of this song after "Monsters" is pretty genius given the driving idea of "I think I might have gone insane / I rot my brain, getting high on our history" as continued from the previous track. Also, the comparison to a previous lover as a vampire-like creature really fits the overall storyline here ("Always know I'll be the one you'd sink your teeth into / Never thought I'd taste this good to anyone but you"). Don't be afraid to take a big bite of this one, it's so worth it.
9. Favorite Place
Featuring The Band Camino, this song is like an instant party from the get-go. Spacey guitar riffs start it off, and then the dynamics drop for a slow build up to the chorus, which is stadium-sized and powerful: "you are everything I loved about the things I hate about me". It's a powerful love song with all the intrigue of a typical All Time Low track, but it's big and beautiful. A clear step up from their previous work (which is still really great). Just listen and enjoy this one.
10. Safe
This one was a serious contender for me to be my favorite on the whole album, but it was beat out by "Clumsy" (coming up soon). Such a great anthem for notorious over thinkers like me, I love the lyrics "You're gonna be alright if you just stop thinkin' it over". So simple, but also so real. It reminds the listener that you can find a sense of security in the people you love, but at the end of the day, you have to consciously choose to be better. And once you do that, things will get better. Ethereal vocal harmonies hit hard on this tune, especially during the course of the bridge. Given the title of this album, lots of these songs feel warm and summer-y, but this one might take the cake for sounding the most like sunshine.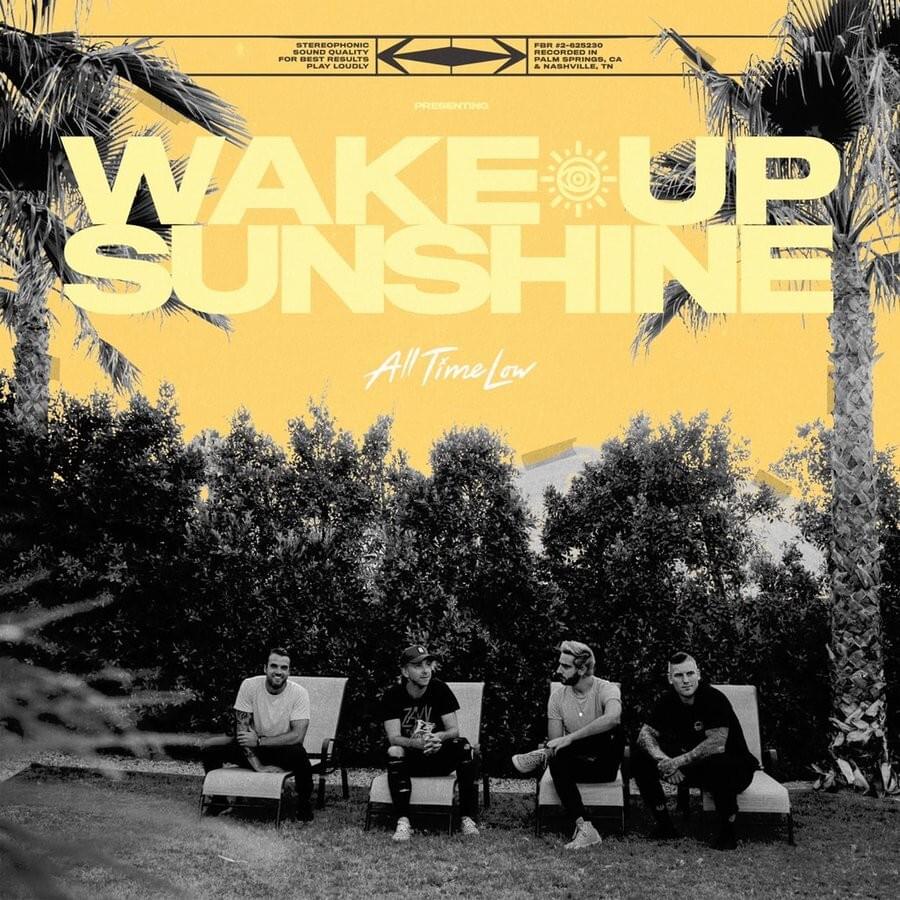 11. January Gloom (Seasons, Pt. 1)
After the summer feel of the previous song, the grit and cold comes in noticeably with this song. It's not a bad thing by any means, but definitely an interesting thematic shift. Distorted chunking guitars dance around Alex's angsty vocals and create an interesting sensory experience. It's not the cozy kind of winter, it's more like the winter that's lost its luster with black ice and sand-covered boots. "Can you save me from this January gloom / hiding in your room the things that we could do" is incredibly poetic, and continues on to imply that the lover in this case, is the sunshine. When it's not literal, its figurative, and the sunshine still comes through strong.
12. Clumsy
This one is my favorite, I'm convinced. The beat is immaculate, but the vocal melody of the pre-chorus is to die for. Add in the pretty techno-guitar riff of the chorus, and *chef's kiss*. I can't get enough of the rhyme scheme when Alex sings "I let you down / I've been clumsy with your heart again / I guess you figured me out / Now here's a taste of my own medicine". You just gotta hear it to properly vibe to this. Also the delicate guitar riff behind the vocals in the bridge is elegant and slick. I love the layers of this entire album, but this song is special, and seems to have it all. Rhythmic changes, dynamic adjustments everywhere, and even a distorted outro that feels dream-like and spaced-out.
13. Glitter & Crimson
I expected this song to be brighter than it actually sounds, but it's actually pretty haunting. It's got specks of brightness, but it seems more wistful and sad than anything else. "I don't wanna wait 'til the sunshine fades / bury our love in a shallow grave" are really insightful lyrics. It's impressive how sunshine appears throughout this album in very different forms consistency throughout the course of this album, but none of it feels cheesy or contrived. It's also neat how the dynamics of this song are kind of flipped: choruses are practically acoustic, while the verses seem to have more production in them. But that changes when the bridge hits and Alex starts painfully yelling in desperate need to output his thoughts into the microphone. It's raw, real, and sonically interesting.
14. Summer Daze (Seasons Pt. 2)
As much as part one felt like the ugly part of winter, this one feels like the sweaty part of deep summer. The guitar in the background reminds me of that buzzy sound the cicadas make. But that melts away when the chorus hits with a wistful sort of joy to it. The whole thing makes me want to blast the air conditioning or go to the beach to escape the heat. Lyrically, it also ties back to the earlier track "Trouble Is" where Alex sings "Sometimes moving on means letting go / And letting go is only getting harder". Is it memories of a lost love? Or maybe a lost opportunity. Regardless, this song hits hard in every way possible.
15. Basement Noise
Ending the album is also a top contender for me, as this song is a beautiful reflection on how far the band has come over the course of their years in the limelight. With a similar message and vibe as "Old Me" by 5 Seconds of Summer, the ATL boys reflect on their early years experimenting with music in the basement as kids. Sonically, this song features pretty piano floating behind the wistful vocal harmonies and techno-guitar effects. I especially love the lyrical wordplay of "They're just stupid boys making basement noise / In the basement, noise in the basement" which repeats over the course of the chorus. It reflects on their humble beginnings and the way they may have been dismissed as a silly hobby for a while, back when no one believed they'd actually make it big the way they have. And that a cappella ending in five-part harmony is just ridiculously emotional. Listen to this with a box of tissues ready. As for the way sunshine plays into this one? One commenter on YouTube nailed it by remarking how it's nostalgic of a summer you've never had.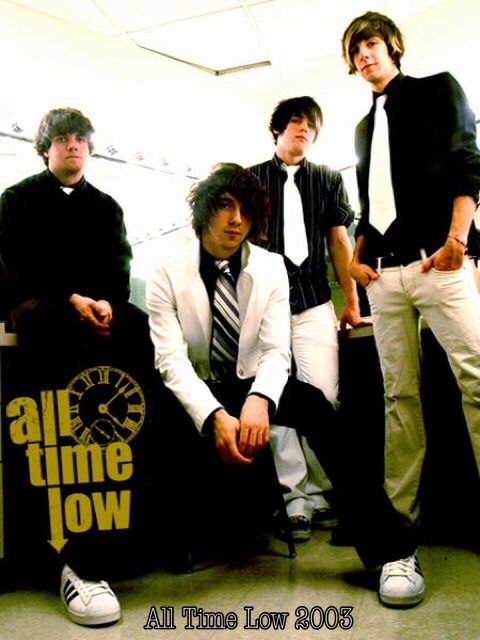 I've been following this band for years now, and I can't get over how much they've continued to grow and change, and yet, they've still come back to what makes them special. After a mediocre launch of their previous album Last Young Renegade which perhaps went a bit too far over the line into techno-pop territory, the stupid boys making noise in the basement found themselves again with their eighth album. It's cheesy to say that the nostalgia is what makes it special, but this one is so tightly wound around itself and exists as such a complete unit, it's hard to deny that this is their best work yet. I'm so proud of how far they've come, and I find myself getting emotional as I write this.
Thank you Alex, Rian, Jack, and Zach, for bringing back sunshine to the world in the midst of darkness.
Angelina Singer
angelina320@icloud.com
Instagram/Facebook: @angelinasingerauthor
Twitter: @asinger320