2017 Summer Concerts in Boston
by Kristy Spinelli, BDS Correspondent
BOSTON – There's a lot about the Summer to love here in the Boston area and one big reason is the amazing concert venues we have.  The artists who sell out every year playing in the Boston area know this is the coolest place to play.  There are some returning this year but a few new added surprises anticipating a hotter than ever season!!!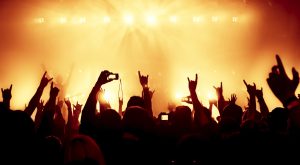 From Fenway Park and TD Garden in downtown Boston, to Gillette and XFinity Center just down the road a bit, this Summer's line-up is definitely not one to miss.  Here's a small sampling of upcoming Summer concerts: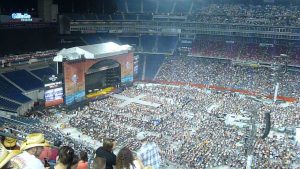 Metallica kicks off Gillette Stadium's series on May 19th.  This stadium although awesome to see a concert at is a bit tricky to get in and out of.  Plan accordingly…it's usually a VERY long day (tailgating) and night!!!  Bag policies are strict here so remember ladies, it's a tiny clutch, clear zip-lock or Gillette approved clear bag…that is it.
May 19:  Metallica
June 25: U2
August 4:  Coldplay
August 25 & 26:  Kenny Chesney
August 29th:  Justin Bieber
Xfinity Center (formally Great Woods, Tweeter Center) is an outdoor amphitheater in Mansfield and just down the road from Gillette.  This summer is has a big concert line-up.  Easier to get in and out of than Gillette and this stadium is built specifically for concerts.  "Meet and greets" here are usually a great add-on for relatively cheap money and it's fun to get up and personal with your favorite artists.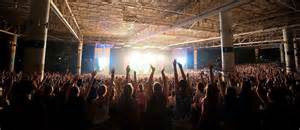 June 2:  Country Megaticket
June 3:  Dierks Bentley with Cole Swindell
June 9:  Jack Johnson
June 11:  Train
June 16:  Jam 94.5 Fest with Chris Brown & Lil Wayne
June 17:  Kiss 108 Featuring Miley Cyrus & Flo Rida
June 24:  Luke Bryan
July 8:  Nickelback with Daughtry
July 22:  Sam Hunt
August 4:  OneRepublic
August 5:  Brad Paisely
August 12:  Lady Antebellum
August 19:  Jimmy Buffett
September 8:  Matchbox 20 and Counting Crows
Fenway Park is probably the coolest place you can see any artist this Summer.  Being at Fenway any day is crazy cool enough but to experience a concert there should be on everyone's bucket list.  Fenway has added some new artists this year so grab a ticket if you can…you will never regret this decision!!  AND bonus, if you have field seats…yes, you are actually ON the field at Fenway Park!!!
June 17 & 18:  Dead & Company
July 7:  Florida Georgia Line with Backstreet Boys
July 8:  The Total Package Tour/NKOTB, Paula Abdul, Boyz II Men
August 11:  James Taylor
August 30:  Billy Joel
September 1 & 2:  Lady Gaga
TD Garden located at North Station in Boston is not only home for the Bruins and Celtics but a prime arena for concerts all year.  Given the great downtown location it is easy to get in and out and a fun place to meet up with people at the local popular bars and Faneuil Hall before/after the show.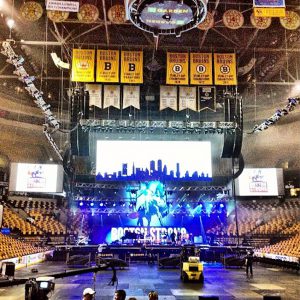 June 2:  Chainsmokers with Kiiara
July 7:  Tim McGraw with Faith Hill
August 23:  Shawn Mendes
September 22 & 23:  Ed Sheeran
October 7:  Bruno Mars
Get tickets early.  Even if a show is sold out there are plenty of tickets being resold for these events.  Be patient and look around for the best deals.  If something looks too good to be true via resale, it probably is.  Use stubhub.com, seatgeek.com or the venue's resell websites to ensure your ticket is indeed a valid one!!