RED SOX NOTES (107-51)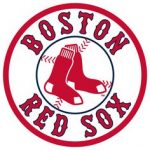 THE RED SOX extended their franchise record with their 107th win of the season, earning a series victory.
·       Are the 15th team since 1900 to win as many as 107 games…Will finish with the most wins since the 2001 Mariners' 116.
·       Are the 9th AL team to reach 107+ wins, and the 4th AL East club to do so (also BAL in 1969, 109; BAL in 1970, 108; NYY in 1998, 114).
·       Scored 19 runs, tying a season high set on 8/10 at BAL (19)…Prior to 2018, had not scored 19+ runs since 8/15/15 vs. SEA (22)…Marks their first season with multiple games with 19+ runs since 1950 (4 games).
·       Their 22 hits today were their most since 8/15/15 vs SEA (26)…Are tied for the most by an AL club in a single game this season (also OAK vs. LAA, 9/20).
·       Recorded 14 XBH, the most in a single game by any ML team this season and the Red Sox' most in a single game since 6/8/50 vs. the St. Louis Browns (17).
·       Homered 5 times, their 2nd-highest total all season (6 on 4/17 at LAA), passing 200 HR for the 10th time in franchise history (204; last 208 in 2016)…Are 84-22 in games with a HR and 55-8 in games with 2+ HR.
·       Rafael Devers and Blake Swihart hit back-to-back HR in the 7th inning, the Red Sox' 5th pair of consecutive HR this season (last 7/24 at BAL, Blake Swihart and Mookie Betts)…3 of those 5 pairs have come vs. BAL.
·       Scored 5 runs in the 1st inning, matching their largest 1st-inning run total this season (also 6/22 vs. SEA)…Was their 27th inning this season with 5+ runs.
·       Became the first ML team since 1900 with 3 players with 40+ 2B at age 25 or younger (Andrew Benintendi, Mookie Betts, Xander Bogaerts).
·       The Red Sox bullpen combined for 4.0 scoreless innings, allowing just 3 hits.
·       Improved to 16-2 vs. BAL this season and 19-2 in their last 21 games vs. the club…Marks the 2nd season in the Divisional Era (since 1969) in which the Red Sox have won 16+ games vs. the Orioles (also 16-2 in 2009)…Their 16 wins vs. BAL are the most by any team vs. any single opponent this season.
·       Have won 51 games vs. AL East opponents this season, their most vs. the division since 2002 (51-25)…Their .708 winning percentage (51-21) vs. the division would be the AL East's highest intra-divisional winning percentage ever.
·       Improved to an ML-best 56-21 at home (.727), marking their best home winning percentage since 1949 (.792, 61-16)…The last ML team to finish with a higher home winning percentage was NYY in 1998 (.765).
·       Alex Cora's 107 managerial wins are the 2nd-most by a manager in his debut season with a team, trailing only Ralph Houk of the 1961 Yankees (109-53), who was also in his first season as a ML manager.
 RAFAEL DEVERS (4-for-5, 2 R, 2B, 2 HR, 6 RBI) recorded his 3rd career multi-HR game (also 8/14/17 vs. CLE, 5/4/18 at TEX) and drove in a career-high 6 runs.
·       Became the 3rd hitter in Red Sox history to hit 20+ HR in a season (21) before turning 22…Joined Ted Williams (1939) and Tony Conigliaro (1964, '65, '66).
·       Has 5 HR over his last 10 games and ranks 4th on the team with 21 this season…Set a career high with 11 total bases.
·       Joined Ted Williams (6/9/39 vs. the St. Louis Browns) as the only Red Sox hitters with a 6-RBI game at the age of 21 or younger in the last 100 years.
·       Has 10 RBI in his last 5 games and 66 this season…In the last 100 years, the only Red Sox with more RBI in a single season at the age of 21 or younger were Bobby Doerr (1938-39), Ted Williams (1939-40), and Tony Conigliaro (1965-66).
·       Cleared the bases with a 3-run double in the 1st inning, his 23rd 2B of the season…Was the 4th time this season he has recorded 3+ RBI on a single swing (also grand slams on 4/18 at LAA and 6/30 at NYY, 3-run HR on 6/17 at SEA).
·       The Red Sox are 15-4 in his 19 games with a HR this season, and 21-7 in his 28 career games with a HR…When he drives in a run this year, BOS is 33-10.
·       Marked his 14th multi-RBI game of the year…The Red Sox are 12-2 in those games.