"10 Things You May Not Know About the New England Patriots"
by Kristy Spinelli, BSD Correspondent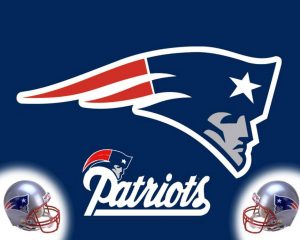 1.)  The Patriots are the first NFL team to have their own planes to fly to games. These planes, depending on miles flown and condition, generally cost between $5 million and $65 million.
2.)  $156.78  is the average cost of a Patriots game ticket.  Gillette Stadium is enormous, spanning 1.9 million square feet and boasting one of the largest HDTV video displays in the NFL.
3.)  The Patriots have played in a record 10 Super Bowls and won 5 times.
Super Bowl XX (1-26-86) — Chicago 46, New England 10.
Super Bowl XXXI (1-26-97) — Green Bay 35, New England 21.
Super Bowl XXXVI (2-3-02) — New England 20, St. Louis Rams 17.
Super Bowl XXXVIII (2-1-04) — New England 32, Carolina 29.
Super Bowl XXXIX (2-6-05) — New England 24, Philadelphia 21.
Super Bowl XLII (2-3-08) — New York Giants 17, New England 14.
Super Bowl XLVI (2-5-12) — New York Giants 21, New England 17.
Super Bowl XLIX (2-1-15) — New England 28, Seattle Seahawks 24.
Super Bowl LI (2-5-17) — New England 34, Atlanta Falcons 28 OT
Super Bowl LII (2-4-18) — Philadelphia Eagles 41, New England Patriots 33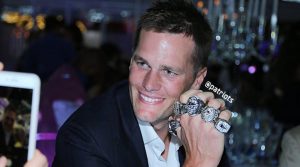 4.)  Also known as Schaefer Stadium from 1971-1982, and Sullivan Stadium from 1983-1989, Foxboro was home until their new stadium was completed in 2002. Foxboro Stadium was the name of the stadium the Patriots called home from 1971-2001.   In 2006, the Patriots played in Gillette Stadium, but CMGI.com owned the rights to the name and then lost it when they went bankrupt.  CMGI.com had bought the rights to the name, but before a Patriots game was ever played there, they changed the name to Gillette. There were a few concerts and a few Revolution games played there before the name was changed.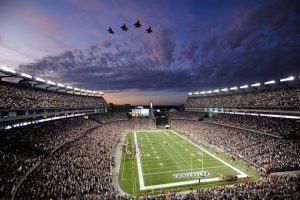 5.)  The team changed its name from the original Boston Patriots after relocating to Foxborough in 1971. The Boston Patriots were an original member of the American Football League in 1960. They took part in the AFL-NFL merger in 1970. They moved to Foxborough in 1971 and because of the move, they wanted a name change.  The team was shortly called the Bay State Patriots.  This had to change because of the unintended abbreviation, BS Patriots.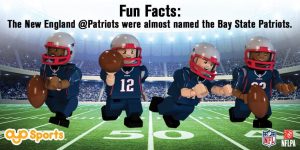 6.)  Tom Brady could have played pro baseball.   Brady was drafted as a catcher for the Montreal Expos in 1995.
7.)  Robert Kraft has a net worth of 6.60 billion dollars.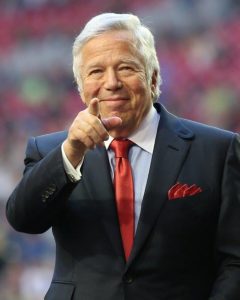 8.)  In 2018, Brady will earn a base salary of $14,000,000 and a roster bonus of $1,000,000, while carrying a cap hit of $22,000,000 and a dead cap value of $28,000,000.
9.)  The Patriots NFL Cheerleaders are simply known as The Patriots Cheerleaders.   The squad was formed in 1971.  In 2008 they traveled to China and trained Chinese dancers for the 2008 Summer Olympics.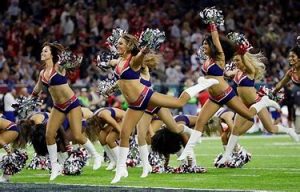 10.)  Head coach Bill Belichick is an avid fisherman. He once owned a 24-foot power boat called V Rings. The name was a reference to the two Super Bowls he'd won as a defensive coordinator with the Giants and the first three he won with the Pats. In 2015, he got himself a new vessel after New England beat Seattle in Super Bowl XLIX. What'd he call it? VI Rings. Unconfirmed reports claim that Belichick has since rechristened the newer boat VII Rings to acknowledge his victory in Super Bowl LI in 2017. Shortly thereafter, Belichick donated the original V Rings boat to "Sail Newport," a Rhode Island nonprofit. Will he ever get to name one of his nautical vehicles VIII Rings??